Fol-Artists creations are the embodiment of our values ​​and our common passion in a company that is committed to respecting the environment, innovation through the design of our products and satisfaction of our customers. We are Mylène and Julie Isabelle, two longtime friends who share a passion for art and creation.
Our desire is to innovate eccentrically in the creation of new and practical items. An online presence allows us to respond to a trendy international clientele by offering original, unique, versatile and chic products at the same time.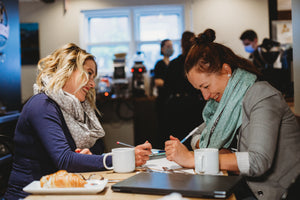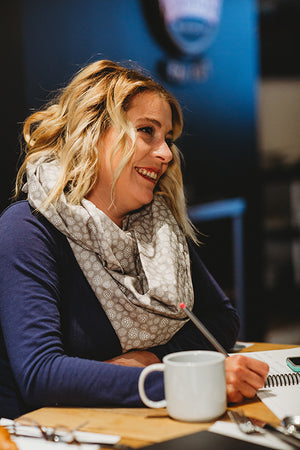 Our commitment to our customers
The satisfaction of our customers is our absolute priority: we are therefore committed to providing you with quality products that will meet your expectations, through personalized and attentive service. We offer a 5 year warranty on the seams of our products and are willing to exchange or refund the products in case of dissatisfaction. Shipping is available internationally and across Canada.
To date, over 2,000 Multifunctional Scarves have been made, delivered and are proudly worn!
Our commitment to nature
The processes of creating and manufacturing our products do not involve any loss of raw material. We are continually developing new ideas to be even more eco-responsible through the fabrics we use and our manufacturing methods.
We are proud to limit our ecological footprint by the fact that all our products are sewn, assembled and created in Quebec.